This weekend, we had a local arts & crafts sidewalk sale. It was pretty cold but we stuck it out for a little while.

Casey and I shared a table. I sold cookies, necklaces, photos, doodles, and postcards. Casey sold hats, gloves, scarves, plush donuts (always a hit), Valentines, and postcards.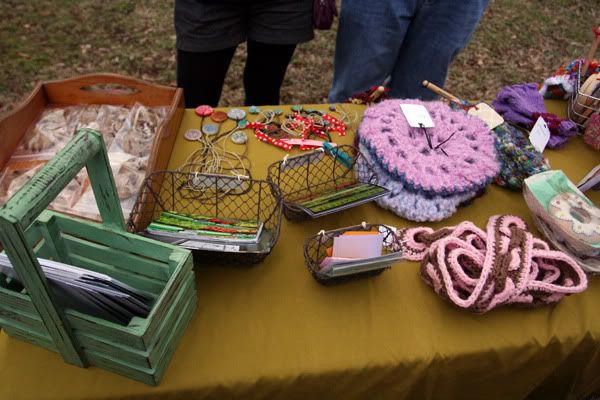 I've printed some new mini doodles. The ones on the left are the largest at about 4" wide. I will be listing a variety pack of all the doodles pictured below on Etsy soon.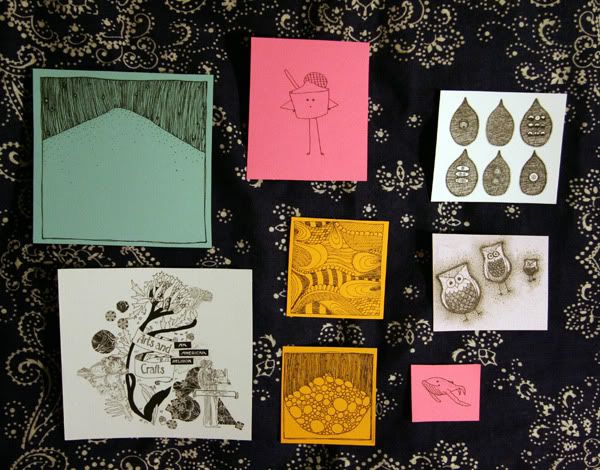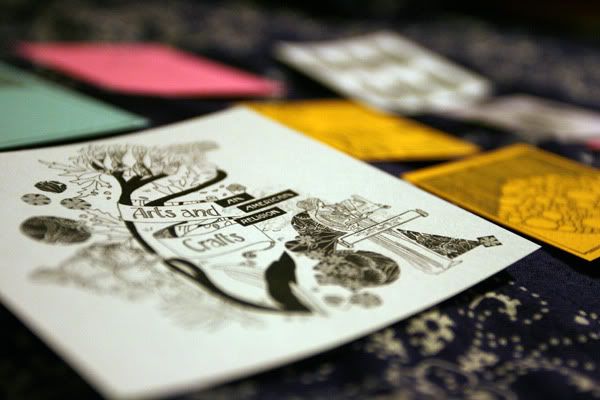 Don't forget to enter the Valentine's Day drawing two entries below this one before February 14th!