Hello, sorry for my lack of updates. Everything has been very busy. Here are just a couple of photographs from a pre-Valentine's Day arts and crafts sale I was in with some friends. It was our second sale (first in December), and we've really enjoyed having them so we are planning another for April!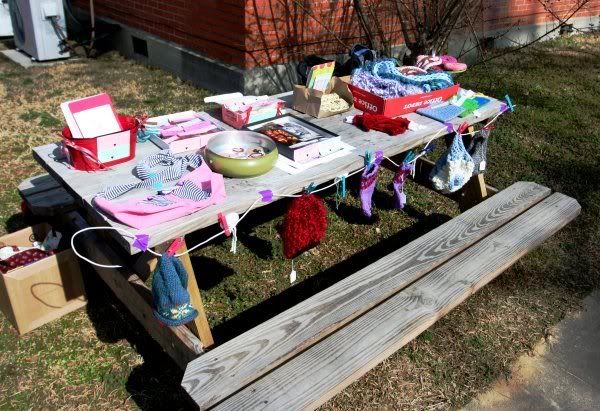 The things I was selling...
1. Tiny drawings + 'zine collaborations with my friend Erin.
2. Chocolate espresso-bean hearts.
3. Homemade fortune cookies with Valentine's Day fortunes for your sweetie.
4. Hot pink purse I will never be able to sell because no one wants a hot pink purse, apparently.
5. Polymer clay + ceramic necklaces and earrings I've made.
6. Photographs...digital + darkroom.
I sold a ton of my polymer clay jewelry, so that was exciting, and just a little bit of everything else. For the April sale, I am making lots more jewelry in new designs and colors, and sewn items like little bags and stuffed owls.
More updates soon! There is so much to talk about.