What's been up lately...
The Soup Bowl Benefit put on by Clay Club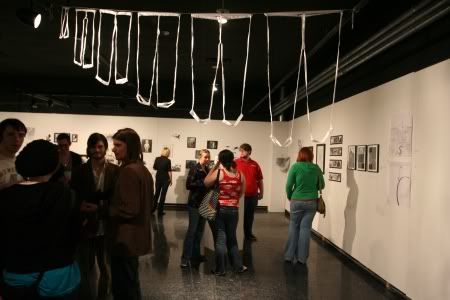 Black and White Show at the student gallery I work in.
"Tattoo" project for my graphic design class.
And a recipe for you...

Black Bean Hummus
1 can chickpeas, drained halfway
1 can black beans, drained
1 Tbsp olive oil
cumin, chili powder, garlic, salt, & pepper to taste
Blend until smooth. Garnish with chili powder, diced tomatoes, and parsley. Serve with crackers, pita chips, or tortilla chips.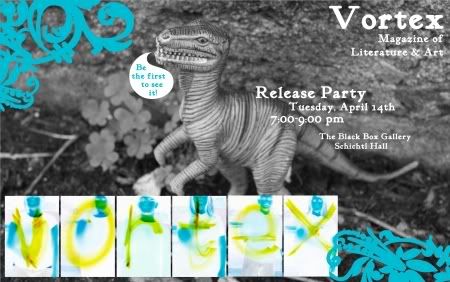 And tomorrow...
Vortex Magazine release party!
I am highly anticipating this year's issue,
for which I served as Managing Art Editor.
I also designed that poster...hurray for dinosaurs.